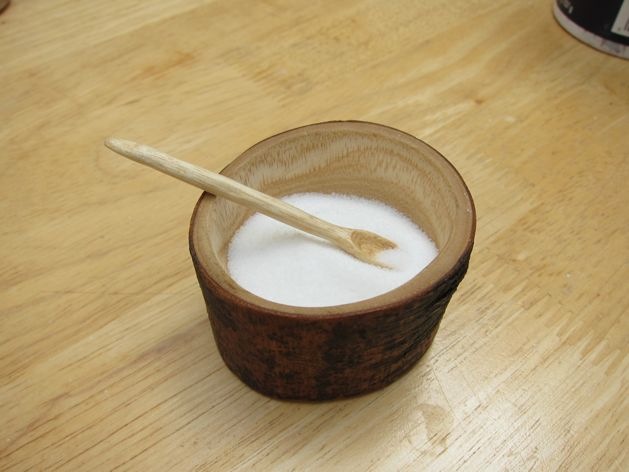 If you have a decently stocked tool room, then this is a great intro-level woodworking project with gift-quality results. FYI, even if you don't own a Dremel or drill press (I don't, the charger for mine died this past weekend), you can totally get by with just a hand-held power drill for this project, you'll just need to be a little more attentive (and will likely get a slightly soarer arm–a drill is a lot heavier than a Dremel).
Project: Wooden Salt Cellar @Craftzine.com blog
Oh, and one safety tip: This project describes using some fallen wood from a fruit tree. If that's not an option for you and you're instead going to buy lumber, make sure and tell the salesperson what you're up to: construction wood is very often sprayed with chemicals in order to prevent pests from chewing it up (arsenic used to be common, although I think that's been outlawed in many States). A lumber yard will *always* be able to steer you toward food-safe wood.