Hey All,
I continue to write a monthly column for the Ann Arbor Chronicle. This time around it's on math and Jews and *The Holidays* and microagression and Thoth and Ganeesh and Hobby Lobby and so on. Somewhere in the later half I say something like this: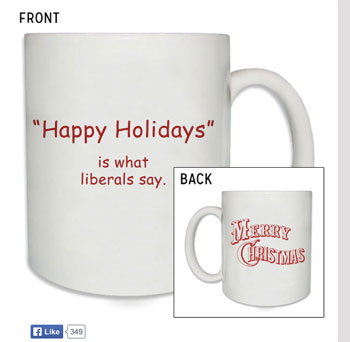 The Ann Arbor Chronicle | In It For The Money: Happy Holidays!
. . .
This is incredibly frustrating – because the equivalence, driven by a well-intentioned desire to be inclusive – is so needless. Xanukah isn't a "Jewish Xmas." It's Xanukah – a relatively minor religious holiday celebrating a military victory. If anything, it's sort of a Jewish Fourth of July – which is more apt, but just as nonsensical. Similarly, Ramadan isn't a "Muslim Lent," Diwali isn't "Hindu Halloween" – or even a "Hindu Xanukah," despite the fact that Diwali is also the "Festival of Lights."
Inclusion is nice, but you do it by including others in the stuff you are doing, not by arguing that their things are sub-functions of yours. We're not idiots; we haven't failed to notice that the entirely secular "Holiday Break" from school conveniently centers around Xmas and the Gregorian calendar roll-over date, and that "Spring Break" is aimed to coincide with Easter – not Passover.
One of the principal privileges of being in the Majority is that you get to be, by definition, "normal." You don't find yourself constantly contradicted by outsiders – well-meaning television shows and well-wishers and folks planning office parties – as to what your holy days mean. You don't have to wrestle with autocorrect about the spelling of your holidays and well wishes. You don't have to disclose a lot of personal details to explain why this or that day is no good for a meeting, because no one schedules a meeting for December 25th.
. . .
BONUS GIFT! Back in the day I used to record Holiday Music of my Own Devising, because it was fun, and because when push comes to shove, from a strumming-and-singing-and-programming-sequencers perspective, there are *a lot* of great Xmas songs. Here are my offerings, in reverse chronological order. Enjoy!

(FUN FACT: I wrote this while hanging out with my infant son all day, and have played it annually ever since; my son believes it is an accepted part of the general Xmas Music Canon.)
Dreidel Bells (FUN FACT: The beat here is an original GameBoy running an early German Nanoloop cartridge. Both voices are obviously me, but the filters for the robot voice badly overburdened my iBook, causing significant lag–which is why Mr. Roboto struggles so badly to hit his marks.)
DreidelDreidelDreidel (FUN FACT: The beat here is a vintage analog Boss DR-55 once owned by POE, crammed through a heavy-metal distortion stompbox.)