Read this article:
Here's how much America's billionaires give to charity, in one chart
…and saw the chart: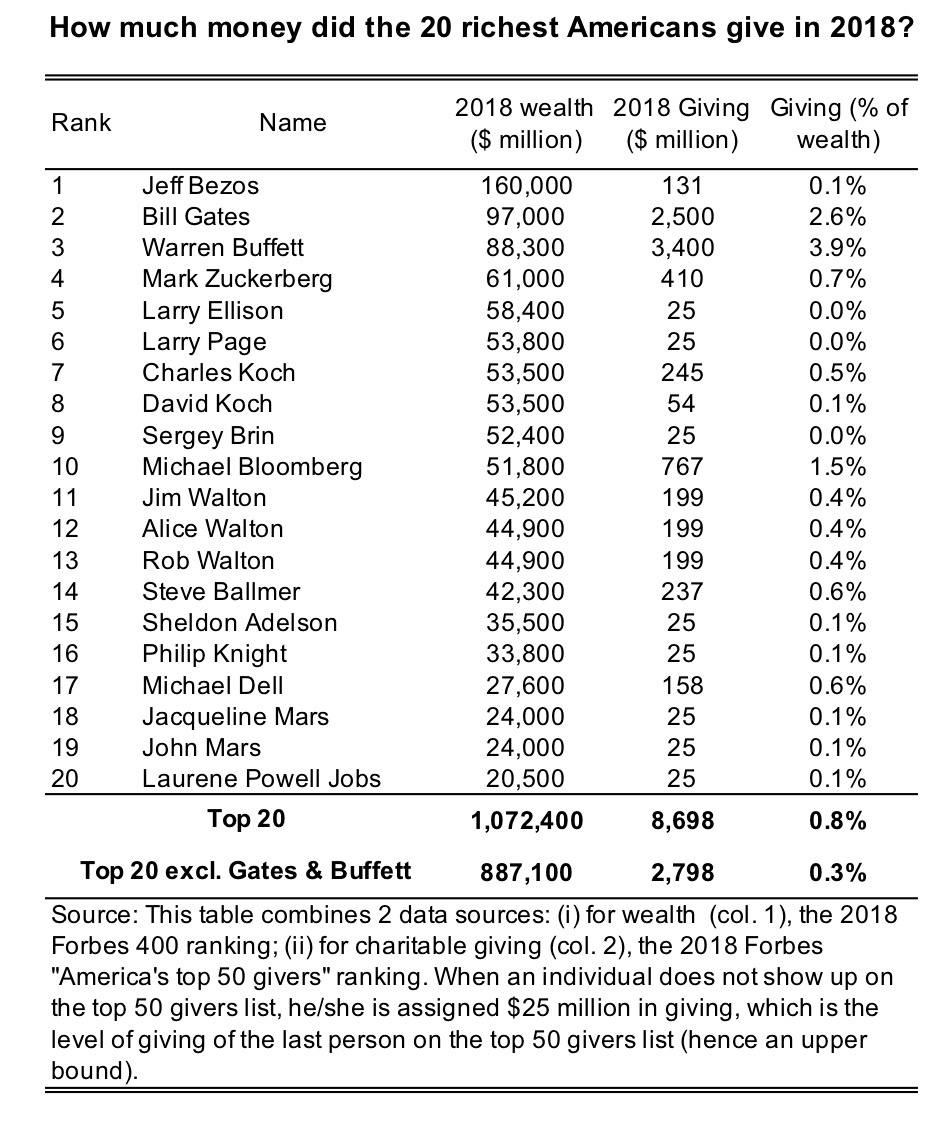 And then did some math: 
The "average American" (that's a family making $50k–$99k in this article here) gives ~3–6% of their income to charity each year. Now, that's income, not wealth. If we want to apples-to-apples this, we need to gauge giving vs. wealth. It appears the "average" American's wealth is something like $97,000  (which kinda sucks, given that the average American home is worth more than twice that—and is mortgaged to the gills).  So, we end up in about the same place: The average American annually gives money worth ~3% of their wealth. 
In other words, the average American is significantly more generous with their wealth than pretty much every goddamned billionaire out there.  Even Warren Buffet (who I actually really admire) is just a tiny bit above average on this one.  
So, if your argument against a wealth tax is "It's OK for folks to sit on billions of dollars, because rich people are super charitable"—well, they just aren't. In fact, multiple studies have found that as folks get poorer in this country, they give a higher percentage of their income to charity (and generally have zero or negative wealth). People at or below the poverty line often give ~10% of their annual income to charitable causes each year.  
So, yeah, give thanks on Thursday, sure—but give some fucking money, too, dammit.